Why HubSpot is not as expensive as you may think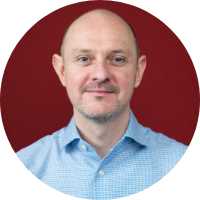 Jonno Price
//
(and why it could just be the most cost-effective investment your business makes)
When it comes to building a modern b2b business primed for growth, it's all about how much effort you put into building a marketing tech stack that provides a scalable infrastructure.
Or, at least, it was — until excellent software companies, like HubSpot, decided to build an all-in-one stack for us.
But is a multi-functional marketing, sales, service and website CMS tool like HubSpot simply too vast and expensive for your business? Do you really need everything it has to offer? Will you even use it? Or is it easier to stick with bolting together a Frankenstein stack as you grow?
Okay, I'm getting ahead of myself.
Let's rewind and take it step by step...
What exactly is a 'stack' in the context of a b2b business?
You know that the customer journey and experience - from start to finish - has to be outstanding if you're to succeed. Marketing, sales and customer service processes are interconnected workflows, typically requiring a daisy-chain of software tools & processes to complete the job. For example, you might use MailChimp to build an email list and to send out an email campaign, Salesforce to track your sales activities & opportunities, Wordpress to host your website and something like Intercom or Zendesk to manage customer service …. the list goes on and on (and on..).
It's this chain of tools we're referring to, when we talk about a 'stack'.
But are the bolted together martech stack's days coming to an end?
With HubSpot, you get an all-in-one solution that is built on a cloud-based CRM with "Hubs" that provide all the functionality you and your business needs to attract, engage and delight customers.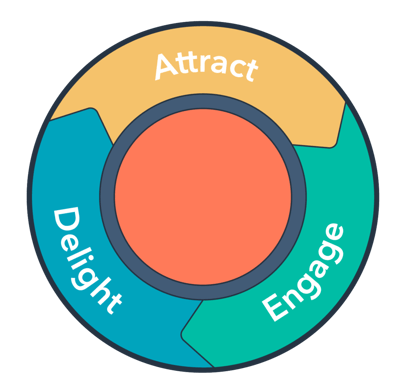 ATTRACT >> Marketing Hub: email, landing pages, chat & chatbots, SEO, website analytics, blog, automations, and much more.
ENGAGE >> Sales Hub: deal pipelines, quotations, sales team activity management, sales emails, calendar management, file hosting and much more.
DELIGHT >> Service Hub: customer ticketing, live chat, onboarding, knowledge-base, ticket routing, etc.
And let's not forget the newly relaunched optional CMS Hub: powerful growth driven design website hosting with 'smart content' to take your online presence to the next level.
All housed on a central free CRM. It looks like this: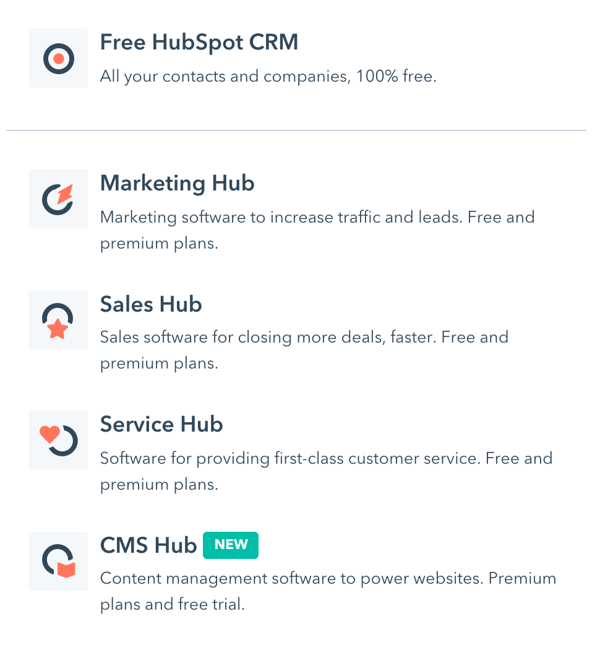 Each of these hubs have different pricing (and feature) options depending on your company's needs: Starter, Professional, and Enterprise. You also have bundles which bring all of the hubs together and offer a discount on top.
Intrigued? Let's dive into the detail.
HubSpot: What's in a price?
I've heard this a few times now, from business owners and even fellow marketing professionals, "Yeah I like Hubspot but it's too expensive"....
Perhaps one of the reasons that HubSpot is regarded by some as a more expensive option is the sheer breadth of its product offering.
Unlike many SaaS products, which offer just one or two core functionalities, HubSpot allows you to pick from the key hubs and the three levels within those which matches the stage of your business and pretty much cover all the functionality you need across the entire customer lifecycle. On top of that, you can also choose a bundle and bolt on optional extras — which is actually one of the smartest ways to save money with HubSpot.
For example, the HubSpot Growth Suite Professional bundle brings together HubSpot CRM (the central free product), Marketing Hub Pro (starting at £655/month), Sales Hub Pro (starting at £410/month), and Service Hub Pro (starting at £330/month).
But, by choosing the bundle, you'd get a 25% discount and pay around the £1k mark per month. The price then increases marginally based on number of contacts.
Now, I know that £12k and up per annum for your sales & marketing tech stack sounds very steep at first, but before you jump to conclusions, let's dig a bit deeper and compare some of the tools you'll receive in this bundle with comparable third-party tools (and their cost).
Sales CRM - every B2B sales team needs a functional and easy to use Customer Relationship Management tool to house all contact data, track sales activity and to follow up and report on deals. The closest match to the powerful functionality of Hubspot's CRM and Sales Hub Pro is probably Salesforce. Here you're looking at anywhere from $75 to $150pm per user. (and I'm yet to meet someone who thinks Salesforce is 'easy to use')
Email marketing allows you to send email to 10,000 users per month (or 10X your total contacts). To get this same number of users with the closest equivalent, MailChimp, you'd need to subscribe to its Essentials plan at $74.99/month.
Landing page design is built right into Marketing Hub Professional, and allows you to design and deploy up to 1000 landing page campaigns, all with drag-and-drop simplicity. The closest competitor for this is probably ClickFunnels, which can only match the 1000 campaign limit with its Platinum product at $297/month or Unbounce which will set you back $399+ USD / mo on their Enterprise plan. Yep — that's almost a third of the price of HubSpot's Growth Suite Professional bundle. But let's keep going…
Customer Knowledge Base is included as part of the Service Hub within this bundle, along with its dedicated ticketing system and CRM integration. From a third-party, you'd probably consider a SaaS option like Zendesk. And to match the Knowledge Base plus ticketing, you'd need the Professional option, which will cost £75/month — but that's per agent.
Chat widget and Chatbot - outstanding live chat functionality and the ability to create powerful contextual chatbots and task workflows (all tightly integrated with the CRM & Service module). Closest match functionality wise would be Livechat ($33 to $55 per seat per month) or Drift ($50pm on "standard" per month to $500pm on "Pro")
Sales Sequence email (for templated outbound) - to truly enable your sales team to cover more ground and save time whilst doing so, you'll need to arm them with email sequences (personalised step based, automated emails). Hubspot's sales sequence email tool is as far as I'm concerned the absolute best available, it even includes the option to include personalised video and works seamlessly with built-in meeting links (think Calendly $8 to $29pm per user) and a file repository (think Docsend $45pm per user). Similar email sequence tools include Reply.io ($50pm per user and up), Lemlist ($29pm per user and up)
Automations & Workflows - Hubspot's true power starts to become apparent when you use the workflows to automate processes. The time savings and efficiency gains will revolutionise the way your sales and marketing teams interact. The closest match competitor wise is AutopilotHQ - which will set you back between $49 to $249 pm depending on plan.
These examples are a tiny cross-section of the tools you'll have access to, but it goes to show just how much value is packed into the HubSpot bundles and how expensive a stack of third-party apps can get as they are bolted together.
But that is not to mention the biggest expense of all - and that is the time spent (wasted?) with 3rd party integrations, troubleshooting and trying to get data to sync from one tool to another and your central contact database. Let's face it - very often this is a financial black hole that freelancers and consultants gravitate towards.
Perhaps HubSpot doesn't seem so big-budget now, eh?
3 reasons HubSpot is worth the investment
So, you've had a glimpse of the power that HubSpot has under the hood, especially compared to daisy-chaining third-party tools. And a quick price comparison has helped debunk the myth that HubSpot is the most expensive alternative.
But transitioning to a new platform is a big ask — wouldn't it save time (and therefore money) to stick with what you know?
Short answer: In my experience? No.
#1: HubSpot replaces pretty much every tool required to implement an effective inbound digital strategy, the full sales cycle and customer success
As we saw in the examples above, you can justify the cost of HubSpot with just a handful of third-party services. Add a few more for web hosting, SEO, analytics & reporting, social media, integration with paid social & search marketing (and many more), and you can see how all of these integrations can quickly set you back thousands per month when stacked up.
HubSpot can so seamlessly replace so many different apps and services that it is easy to forget the biggest saving comes from not having to waste time with integrations… In short it arms your business with everything you need to grow but without the headache.
#2: You don't have to waste time fiddling with back-end integration and setting up a multitude of APIs
A big issue with third-party integration is understanding how well it'll play with your existing site and tech stack. Depending on the provider's onboarding services, you can waste a lot of time making changes to your site's back-end — and you may have to do this for every integration.
But, with HubSpot, there is a simple integration with your website and you could even use Hubspot's CMS if you wanted to go all in and host your website on the same powerful platform. There is practically no additional integration required. Simply put - it just works - out the box.
#3: There's one support team to rule them all
What do you do when you need assistance with a SaaS product you're subscribed to? You get in touch with the Support team, of course. But, depending on how many integrations you have, you'll be funnelled into multiple different channels: chat, phone, email... and it may take days to get a fix.
With HubSpot, your entire digital operation is handled by one Support team. So getting answers to questions and issues fixed, wherever and however they crop up, really couldn't be easier. And in my experience the Hubspot support team is the best in the business. There is also a great community of Hubspot experts and users willing to help and Hubspot's education centre, the Hubspot Academy, will not only teach you and staff all you need to know to use the software, it will also teach you how to market and sell better - for free.
Let's see where HubSpot could take your business
If you're perhaps realising that a HubSpot package might be a more effective use of your time (and your money), you are not alone.
[Shameless plug] Luckily, switching to an all-singing-all-dancing HubSpot bundle is simpler than you think — especially when you work with me to get the very best price and an optimised setup too.
Get in touch today and say goodbye to the marketing stack headache, for good.