HubSpot implementation: DIY, agency or consultant – what's best?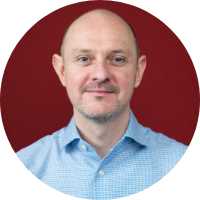 Jonno Price
//
So you've decided to switch to HubSpot! Congrats on choosing the best CRM available for growing businesses. The next question is how best to customise and implement this powerful software in your business for maximum return?
Essentially you have three choices – DIY, agency or consultant. There's no single option that stands head and shoulders above the rest. The best path depends on your budget, your situation and your future plans. So let's dive right into the pros and cons of each.
Option 1: Do it yourself: great value, but no shortcuts
Getting your setup correct and onboarding your team is crucial to the overall success of using HubSpot. So much so that HubSpot has "mandatory" onboarding fees to help ensure that all clients have the best experience.
HubSpot's onboarding includes a DIY, checklist and template based implementation process with customer success support and guidance. This is HubSpot teaching you HubSpot, so it's fair to say they know what they're doing.
Pros
If you're thinking about setting up HubSpot yourself, the most appealing factor is probably the cost.
Whilst mandatory, the pricing for DIY onboarding is usually going to be less than hiring an agency or consultant. Pricing varies widely depending on your HubSpot package. For example, the HubSpot for Startups Setup gives you a stripped back, quick and cost-effective option, with an onboarding plan guiding you through the basics for as little as £245.

Most clients I work with are on Marketing Hub Pro which at the time of writing will set you back £2,450 for DIY onboarding.
If you were going all out and signing up to the full Enterprise hubs across the full customer lifecycle you could be paying in the region of £13,880 for HubSpot' Marketing Hub, Sales Hub, Service Hub and CMS Hub onboarding packages.
As can be expected, HubSpot gives great guidance, so as long as you have the resources and time to be painstakingly meticulous in your implementation.
Cons
While HubSpot's mandatory onboarding solution is comprehensive, it is not always the best route if you don't have sufficient internal expertise and/or resources.
Too often, I've seen DIY implementations fall to the marketing manager on top of their usual day job. Or in early stage startups the Founder attempts to take it on, and we know how ridiculously busy founders tend to be. They simply can't set their other tasks aside for three months to focus on HubSpot implementation. Setting up an entirely new system for the whole business to use is not the work of a moment, and it takes a depth of knowledge to navigate.
If the process doesn't have your complete, primary focus, things have a chance of going wrong. Before long you'll find that crucial data hasn't been structured or imported properly or your sales pipeline and customer lifecycle isn't accurately reflected in the CRM. And when that happens, your initial savings evaporate as you need to bring in an expert to fix what could have been avoided in the first place.
DIY onboarding is recommended if:
you have a large team and can assign an internal project manager, with sufficient CRM expertise and authority, to focus on this – and only this – for three to six months.
Option 2: Partner with an agency: powerful resources, longer-term commitment
When it comes to bringing in experts, engaging a HubSpot certified and approved agency is a great option. HubSpot has invested hugely over the years in building its partner network with specialist agencies worldwide. And increasingly HubSpot's direct sales team proactively seeks to involve partner agencies in helping new HubSpot customers get set up for success, particularly for more complex implementations.
Specialist agencies naturally bring a treasure trove of experience in setting up and implementing HubSpot.
Pros
Because certified and approved partners have a depth of understanding when it comes to HubSpot, an agency team can tailor HubSpot to your requirements and set everything up faster than someone learning the system from scratch as they go.
Agencies usually also have greater resources to bring to the table. They can assign a dedicated project manager to make sure nothing is overlooked, and they can bring in specialists to set up the marketing, sales, customer service and website aspects of the system.
Cons
All that experience and speed understandably comes at a premium. Agencies can have significant overheads which are usually reflected in their day rate and fees structure.
In my experience I have also found that often the real reason agencies are providing HubSpot setup and onboarding as a service is to sell you their longer-term services like content marketing, paid media management or web development on a retainer basis.
If you just need HubSpot setting up without the ongoing expense or commitment of a long-term contract, then an agency may not be the best route.
HubSpot Certified Partner Agency onboarding is recommended if:
You're a larger business looking to implement Marketing Hub Pro / Enterprise and you also want to retain an agency to build out an inbound marketing strategy
You are switching your website to HubSpot CMS and need an agency to deliver a Growth Driven Design framework
Option 3: Hire a CRM consultant: depth of knowledge with flexibility
There is a lot of overlap between an agency and a solo consultant and both can be found in HubSpot's approved partner directory.
To my mind the key difference is a CRM consultant is focused solely on the task of tailoring HubSpot to your unique business requirements and processes and ensuring that you and your team are onboarded successfully. Whilst some consultants can also be engaged longer-term for ongoing support, there is usually no underlying motivation to sell you marketing services such as content production, paid media, website development and so forth.
With a HubSpot implementation consultant you'll get the same speed and specialist expertise as you would with an agency, but they may also be better positioned to offer you a more focused and bespoke approach.
Pros
If HubSpot is the consultant's sole focus, they have time to get under the skin of your business and understand how to customise HubSpot to enable your team to do their best work. This also includes discussing the different packages with you before you buy, to help you find the right parts of HubSpot to match your requirements.
That's all without the ongoing commitment of a long-term retainer. You can always choose to work with that consultant again in the future if you need troubleshooting or help reconfiguring HubSpot as your business scales, but there's no need to sacrifice flexibility with a lengthy contract.
You usually work directly with who you hire, whereas with an agency you might get assigned a more junior account manager depending on resources and client load.
Cons
Consultants can be fast and focused, but they can't do everything.
If you're looking for anything beyond HubSpot/CRM strategy, implementation, onboarding and training then consultants are unlikely to be able to offer you everything that you need. At least not personally.
HubSpot approved Consultants are recommended if:
You're looking for expert HubSpot implementation, but you're not looking for anyone to take on your marketing or sales as well
You want to work directly with who you hire - often an agency will have a team purely for selling their services but the actual implementation is passed on to potentially junior account managers or even sub-contractors
So what's it to be?
DIY is affordable, HubSpot supported and definitely possible. But you need to be able to dedicate one of your team members to oversee the transition (and not someone who already has a lot on their plate). Otherwise it's more costly in the end when you end up needing to call in some professional help.
Agencies are premium but they're worth every penny If you're looking for more than initial setup and onboarding – whether that's an ongoing marketing retainer, content marketing services, lead generation services, or website development.
Consultants are flexible and focused, able to concentrate their expertise entirely on customising HubSpot for your business, and then provide ad hoc support if needed - but without expensive retainers.
But even if you do need more than just HubSpot implementation, choosing the right package is half the challenge, so it's still worth having a chat with a consultant before you make your decision.
Without any commitment or obligation, they'll be able to listen to what your business needs are and run you through your options in more detail. Sure, they're probably going to want to sell you their services, too. But the best ones will reign in their sales pitches and offer you some honest advice on the best way forward.
If you want to talk about HubSpot onboarding, get in touch, tell me about your organisation, and I'll give you an honest assessment of what your best option is.