RevOps: what it is and why it matters to your business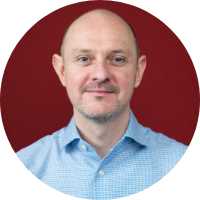 Jonno Price
//
In a recent blog post I talked about evolving my consulting services from being a fractional CMO towards specialising in CRM implementation.
So, instead of devising and executing marketing and lead generation strategy, I'm now focused on creating central nervous systems for marketing, sales and customer service teams through HubSpot implementation. Effectively this enables working across the whole customer lifecycle.
In other words, I'm specialising in Revenue Operations (RevOps). Let me give you some additional context as to why I think RevOps is so vital for your business.
Early-stage companies are not built for scale - and that's okay
When you start building a business you inevitably do things that don't scale very well. Your focus is on finding product-market fit. Who exactly are your customers? What are their pain points and how can you and your team build the right solutions to solve them?
During these early days, your marketing, sales and customer service processes emerge, almost of their own volition, on a needs must basis. As a small team you're probably all aligned and can rattle off individual prospect and client names, their unique requirements and recall anecdotal feedback from calls and meetings. Everyone in the company's employ (no one more so than the founder) rolls up their sleeves and wears multiple hats.
In this early stage: scale should not be your priority. Every customer interaction can and should be considered 'high touch'. After all, the learning you get from those early customers is the key to your future success.
But then your hard work starts to pay off. The business starts to show the first creaking signs of growth. You start to celebrate more wins and close more deals. Perhaps investors are beginning to take notice. Doors start to unlock. You're finally ready and able to hire more staff and shift your focus towards growing and scaling. Hallelujah!
The inflection point. From initial growth to scale-up:
Let's say your team has grown some more. You have someone heading up your marketing function, with an allocated budget and they've made progress in identifying key acquisition channels. You have a head of sales, perhaps with a few sales execs, managing inbound and also hunting for new business. They are refining their pitch and pipeline and working towards ambitious sales targets. You may also have a dedicated customer service team working to help ensure your customers succeed with your service / product.
Things are really taking shape now.
Time to scale...
It is at this vital stage of the business that founders are posed a serious question:
Is the formula for continued growth to maintain your high touch customer focus whilst increasing your headcount?
You already know the answer to this question.
Nope.
Scale is achieved when business growth is faster than the investment required to achieve that growth. Growth should not be linear, nor contingent on hiring - rather revenue growth needs to outpace headcount growth. This will in turn unlock the potential to hire more, with a compounding effect.
The true foundation of scale requires Revenue Operations (RevOps)
Savvy founders understand the importance of maintaining a relentless focus on customer experience whilst improving operational efficiency. You want to maintain the ethos of "high touch" whilst building and refining systems and processes that allow you to scale.
Revenue Operations (RevOps) is the discipline that focuses on optimising the entire customer lifecycle to increase revenue potential. Or put another way, implementing a RevOps strategy can be an effective way to ensure a company's customer lifecycle is optimised to its fullest ability.
It's about refining the customer experience from beginning to end (or ideally from beginning to never-end), reducing friction through incremental improvements that put you way ahead of the competition. RevOps is not about singular vanity metrics. It is about caring about your customer experience, revenue, and brand promise.
In short, RevOps seeks to integrate the silos between customer-focused departments – including marketing, sales, and customer success – to drive results that ultimately increase the bottom line.
Therefore, if you are trying to scale your company, operations will be vital to your success. Marketing, sales, and customer support all have operational needs, and RevOps consolidates those needs.
When is the right time to start implementing RevOps?
Personally I feel the RevOps process needs to begin as early as possible once you have achieved product-market fit and are ready to invest in your company's CRM. You want to start dedicating resources towards RevOps early on and in conjunction with growing the team. This is, in my view, the best formula to achieve scale. I've written more about getting started with RevOps here.
=======
I hope you found this blog interesting and useful. In future RevOps blog posts I will dive more deeply into how to get started with RevOps and also what a RevOps strategy looks like in action. Feel free to subscribe to my blog to keep updated.